Reaching Us
Ramakrishna Math Ulsoor is located in the north-eastern part of Bangalore. The Math is about 10 kms from Bangalore city railway station. From the new Bangalore international Airport Ashrama is nearly 35 KM, however regular buses and taxi service are available to reach Ashrama.
There are regular bus services to Ulsoor from different parts of the City. Details of Buses are available below.
Thickly grown trees, beautifully laid rock gardens, lawns, statues of saints remind one of the Ashrama of Vedic India.
Our Address :
Ramakrishna Math Ulsoor,
#113, Swami Vivekananda Road,
Halasuru, Bangalore - 560 008
Karnataka, India
BMTC Web Link to Know Complete Bus Routes information.
halasuru@rkmm.org
+91-80-25367878 +91-80-25578900
Web
www.ramakrishnamath.in
Aashrama in Google Maps
View Larger Map
Road Map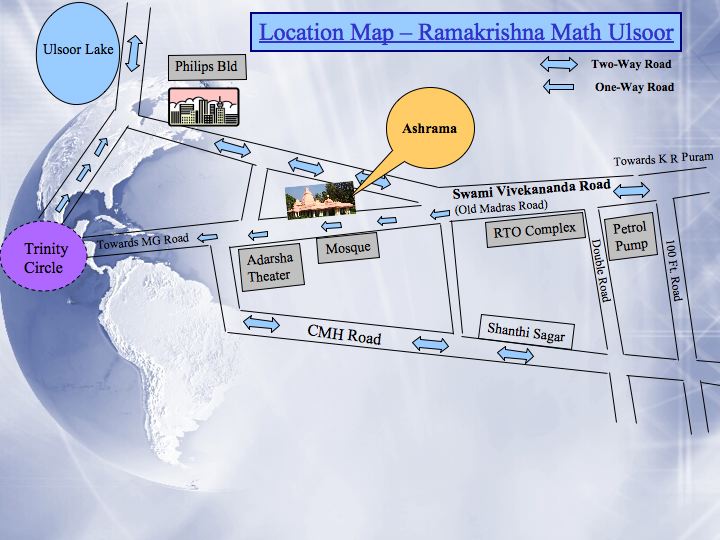 Online Donation to Ramakrishna Math, Ulsoor
Donation to Ramakrishna Math, Ulsoor
, can be made
here
.